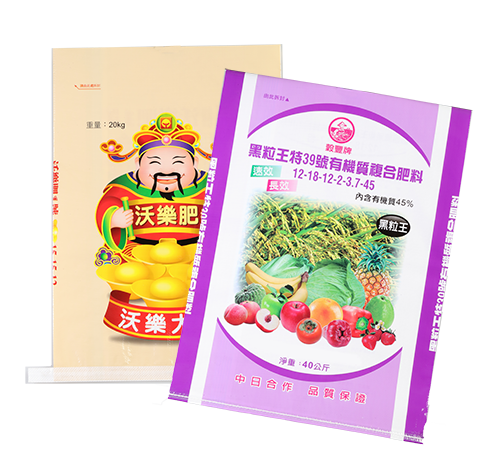 With the strength of polypropylene (PP) woven fabric and the high-quality printing texture characteristics of BOPP (Biaxially Oriented Polypropylene) films, these bags meet the high-stiffness requirement for the automatic packaging production line. These eco-friendly bags are made of polypropylene material only and can be directly recycled.
Biaxially Oriented Polypropylene (BOPP) woven bags are produced by laminating a printed film to woven fabric. The bags have high exterior printing quality, and are puncture-resistant, waterproof, dirt-resistant and recyclable. This type of bag increases the added value of the product and can be used to package a wide variety of merchandise.
※Applicable to food use: High-grade rice, pet foods
※Applicable to industrial use: Organic compound fertilizer, chemical raw material, animal feed additives
Category:

Single-Sided / Double-Sided BOPP Laminated Woven Bag

Length:

50~110 cm

Width:

40~60 cm

Printing :

1~6 colors

Loading Capacity:

≦ 40 kg

Anti-slip Treatment:

Static Friction Coefficient > 0.6
(COF > 0.6)

Ink:

comply with Restriction of Hazardous Substance (RoHS) inspection standard

Bag material:

comply with " Sanitation Standard for Food Utensils, Containers and Packages"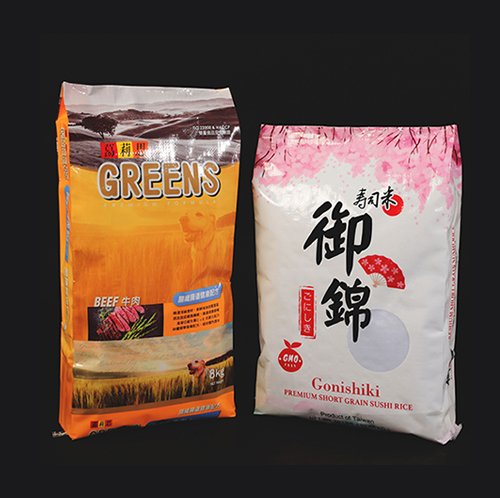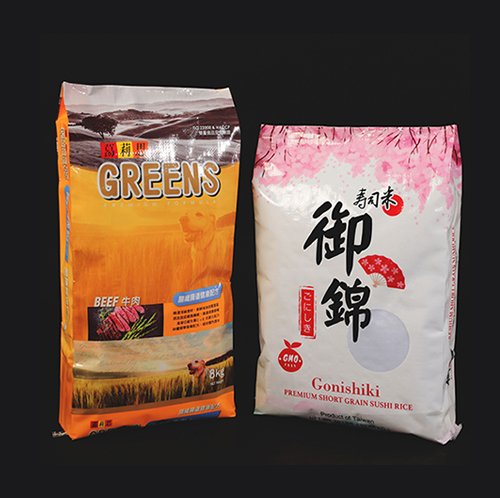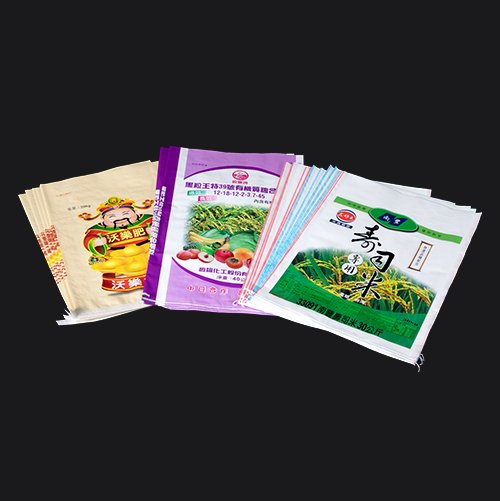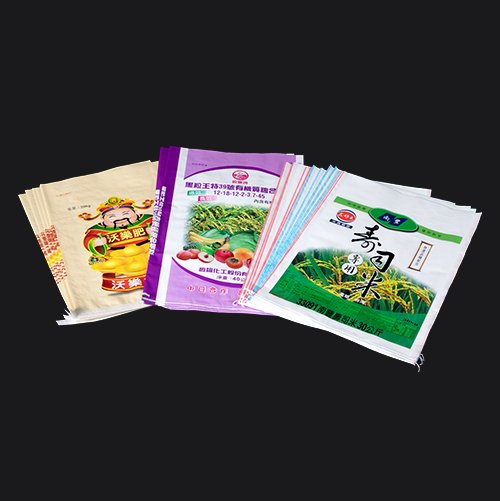 ◎Bag Type:Flat type / Gusseted type

◎Bag Bottom Stitching:
-Plain fold-over stitching
-Fold-over stitching with PE tape
-Heat seam sealing tape stitching(Over-Tape)

◎Bag side:Add transparent window on bag exterior

◎UN Certificate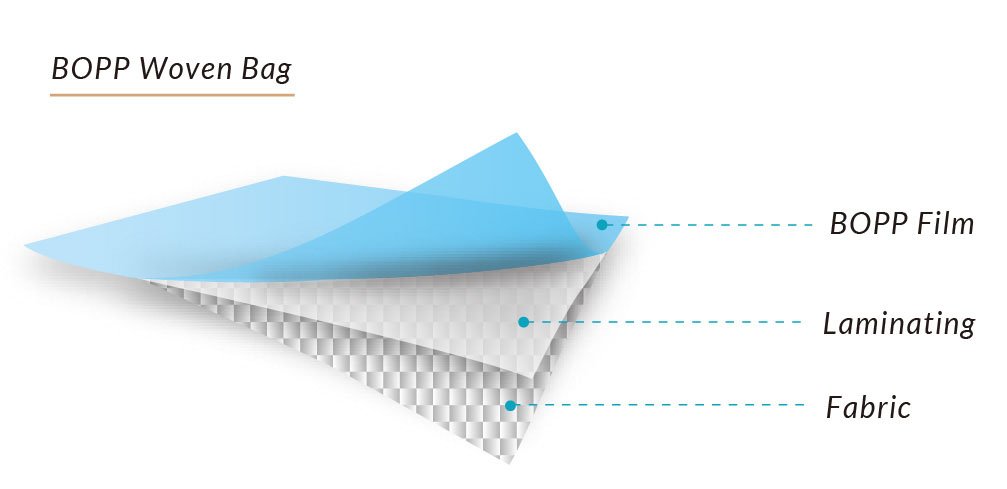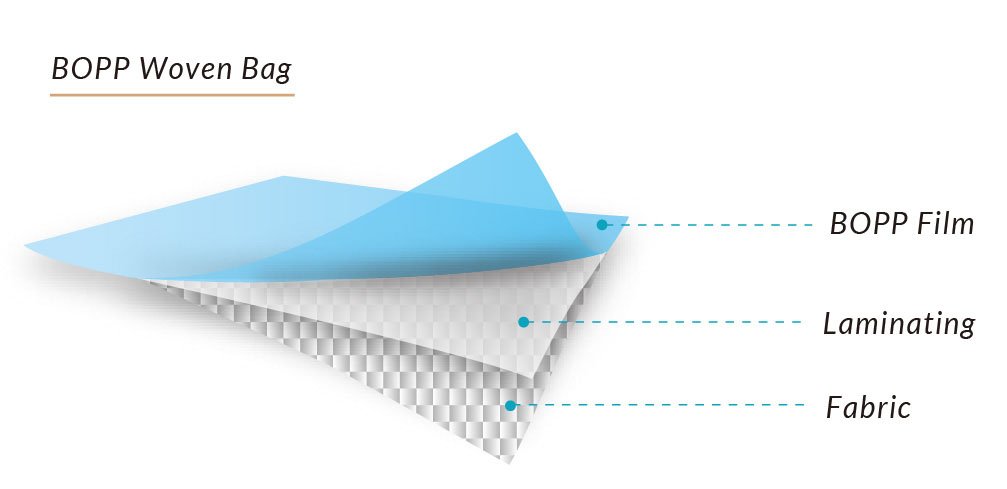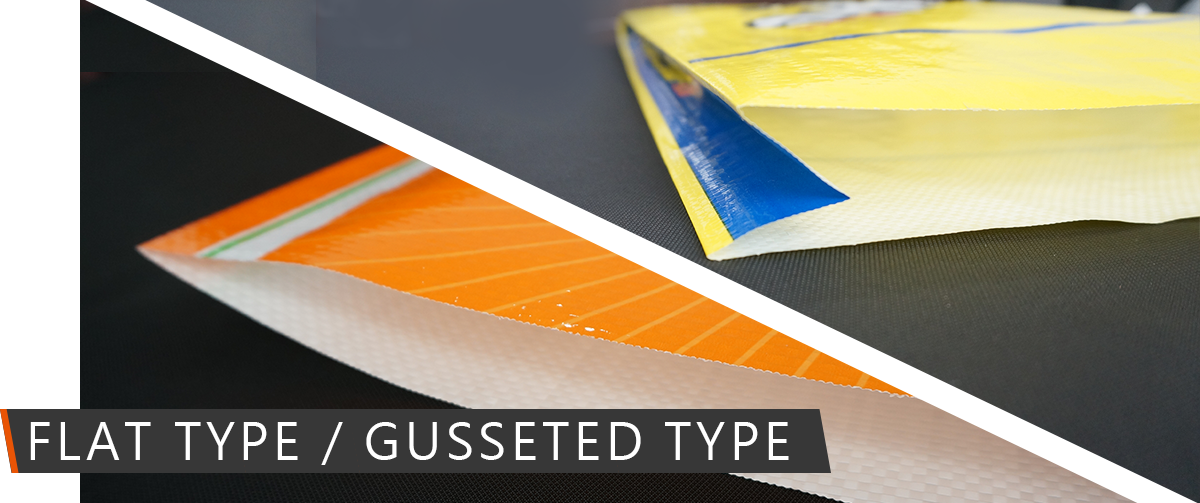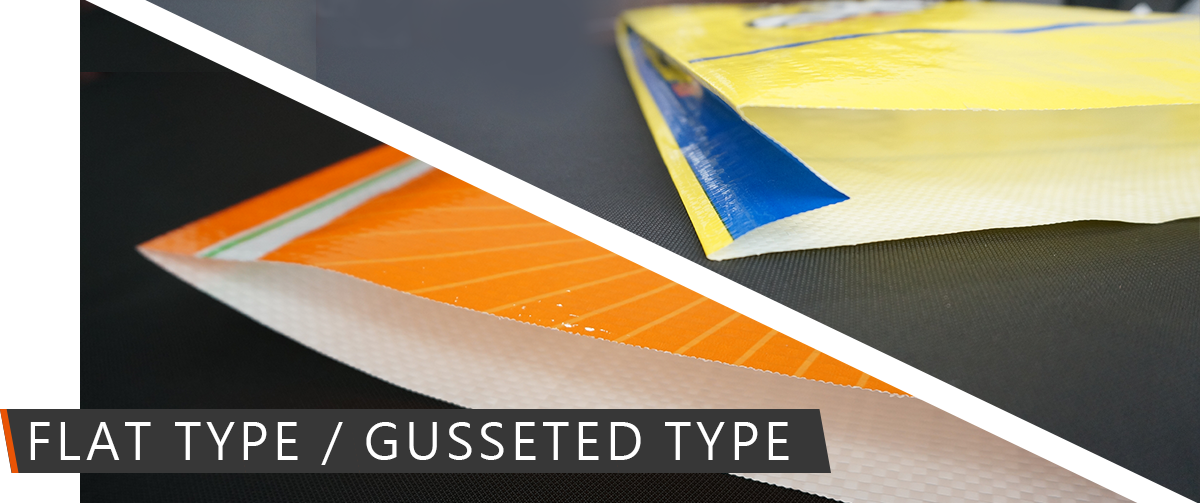 1. Bag Type:

Flat type / Gusseted type
2. Stitching:

Stitch close bag bottom with high strength polyester cotton threads to increase load capacity.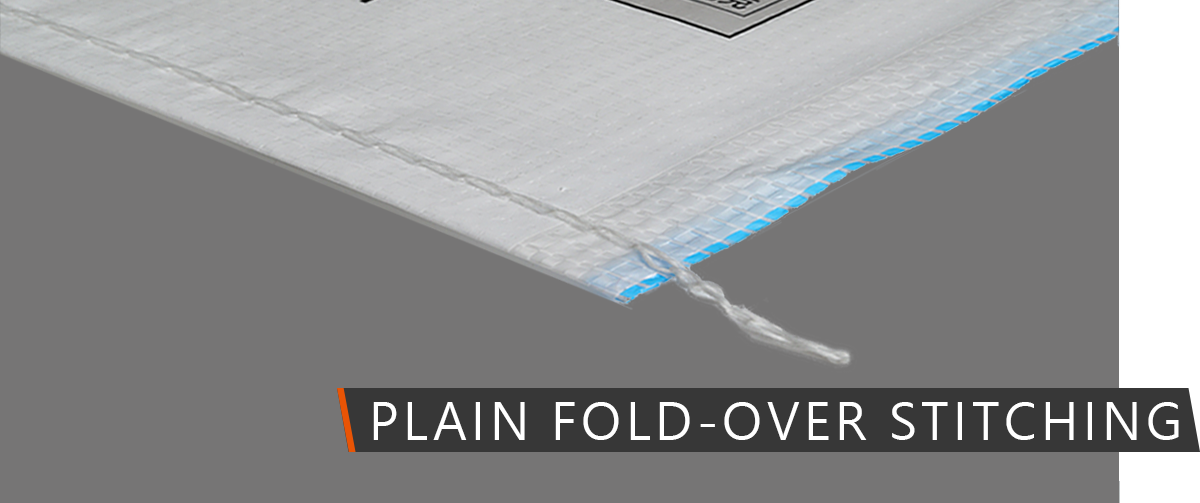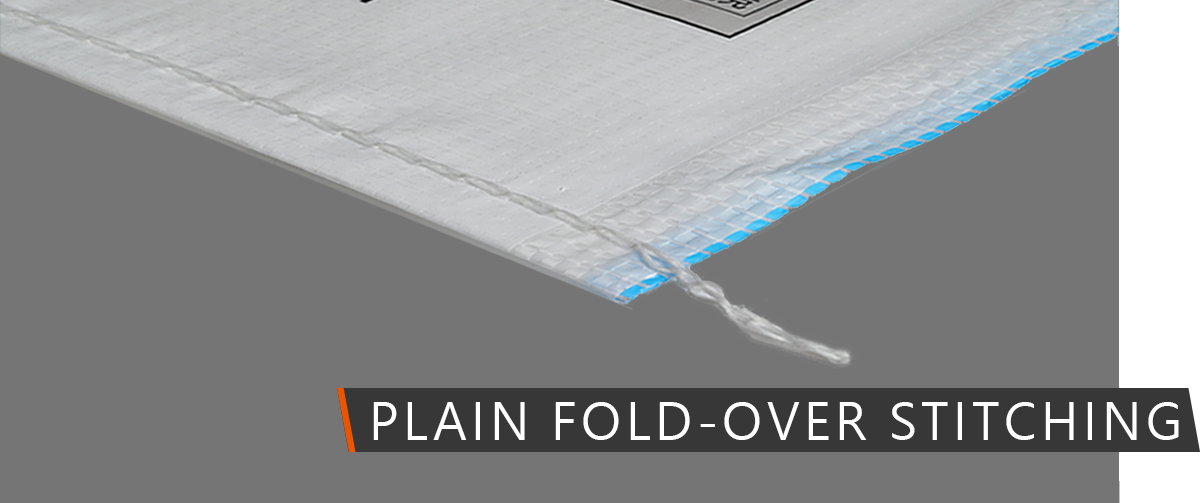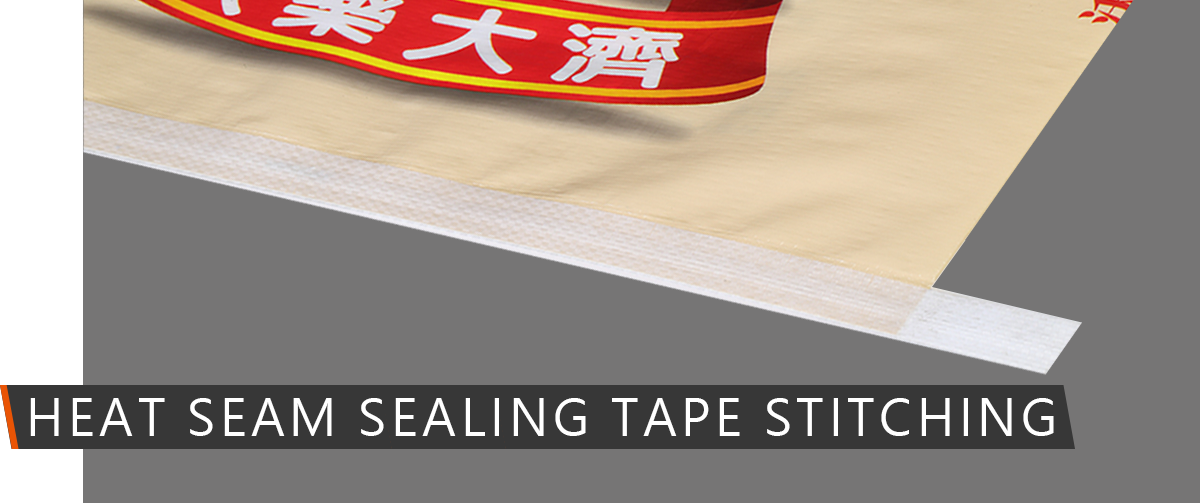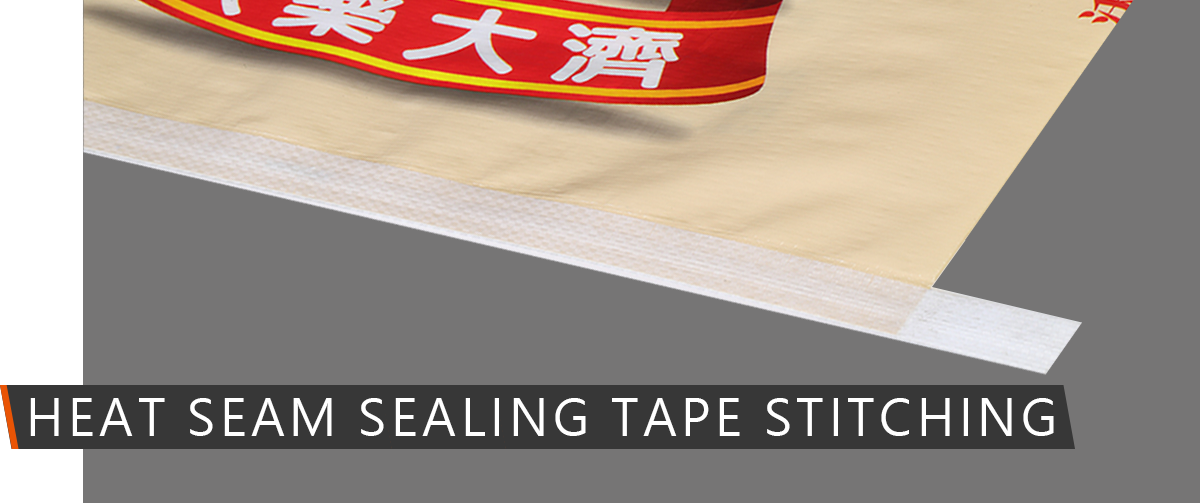 3. Heat Seam Sealing Tape Stitching(Over-Tape):

Heat seam sealing tapes are multilayered adhesive films applied to the polyester cotton thread-sewn seams to prevent water from leaking through those seams. This creates a seamless exterior.
4. Transparent window:

Combined with print design and high transparency fabric, can display contents clearly through the bag.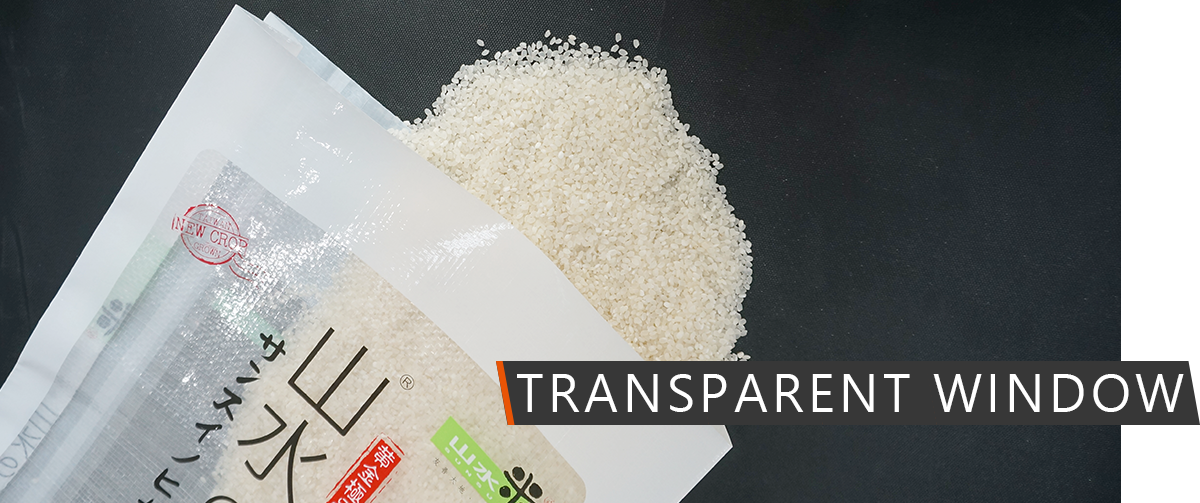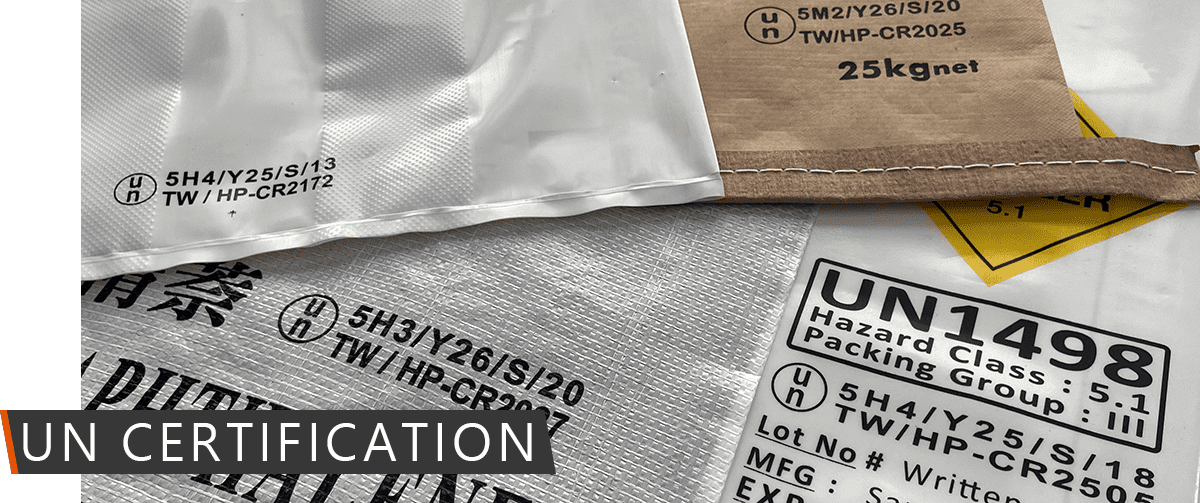 5. UN Certificate:

Comply with International Maritime Dangerous Goods (IMDG) Code inspection standard and apply UN certification for client's bags.